discover the life
Trinity Waterside & Marina
Wharf Farm, Coventry Road, Hinckley, LE10 0NF
01455 896820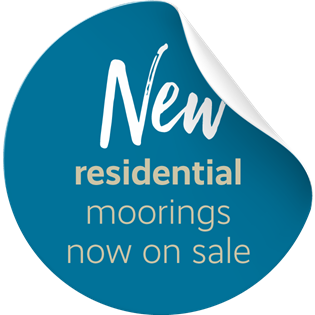 Residential moorings on sale
A little gem tucked away on the Ashby canal
Calm waters, a peaceful marina and loads of good cruising routes – that's what you'll find here at Trinity. Tucked away on the Ashby canal, you've got more than 40 miles of lock-free canals to explore – we think it's a great place to spend some downtime on the water. Once you've done some local cruising, the Grand Union Canal at Braunston is just 30 miles away.
When you're ready for a day on land, Trinity's got lots on offer. As well as a bunch of nearby shops, bars and restaurants, you've got the historic market town of Hinckley on your doorstep – the Triumph motorcycle museum is well worth a visit.
View on Google maps

See the marina layout

Find us by water
Moorings at Trinity Waterside & Marina
At Trinity Waterside & Marina you are moored in a safe and secure berth with a range of facilities and a friendly team on hand to help, whenever you need them.
Things to do in the local area
For some great cruising routes, come moor up with us at Trinity Waterside & Marina. It's set on a quiet spot on the Ashby canal, so you've got 40 miles of lock-free canals to explore – it's perfect for some really chilled-out cruising. For bigger adventures on your boat, you've also got access to the Grand Union Canal – it's just 30 miles away, and it connects you to the best of England's waterways.
There's loads to do on land at Trinity too. You've got Hinckley on your doorstep – it's one of those historic market towns with loads of shops, bars and restaurants. It's also the home of Triumph motorcycles, so you can go see the Triumph factory and motorcycle museum – they're both free to visit.
For more historical stuff, you can head over to Bosworth – it's a 15-minute drive away. As well as the site of the Battle of Bosworth, you'll find Bosworth Steam Railway and a really great waterpark.
Trinity Waterside & Marina photo gallery
Lots of boats alongside the jetty at Trinity Marina.
Rows of boats at Trinty Marina.
Aerial view of Trinity Marina
Yellow flowers in front of a row of boats
Trinity Waterside & Marina
We've got all your practical needs covered with a full array of Aquavista brilliant basics that you'd expect from modern waterside living including:
Safety & Security
A secure marina with a gated main entrance and gated pontoons
Staff who live onsite
Pontoons are well-lit at night
All our crew are first-aid and water-safety trained
24-hour emergency call-out
Facilities
Modern toilet and shower facilities, open 24/7
Laundrette, open 24/7 
Ample parking
Refuse and recycling facilities
Services
Fully serviced pontoons with electric and water
Diesel, Calor Gas, coal and logs available
Chandlery
Pump out and Elsan disposal
Boat sales
Explore 34 – your free Aquavista stop-overs
We have 29 unique and special locations around the UK, and our Explore 34 benefit means when you moor with us on an annual contract, you can stay at any of our other marinas for up to 34 nights at no extra cost*.
Contact our friendly Waterside Crew:
Trinity Waterside & Marina is open: Monday - Friday: 9am - 5pm
Saturday: 9am - 4pm
Sunday: 10am- 3pm
You can call us on 01455 896820 and we will be more than happy to help you or arrange an appointment to view the marina.
During seasonal and bank holidays our typical office hours may vary, please call the waterside office before making a visit.
discover the life
To moor with us at Trinity Waterside & Marina please get in touch